We'll Restore Confidence In Public Schools – New ENSUBEB Boss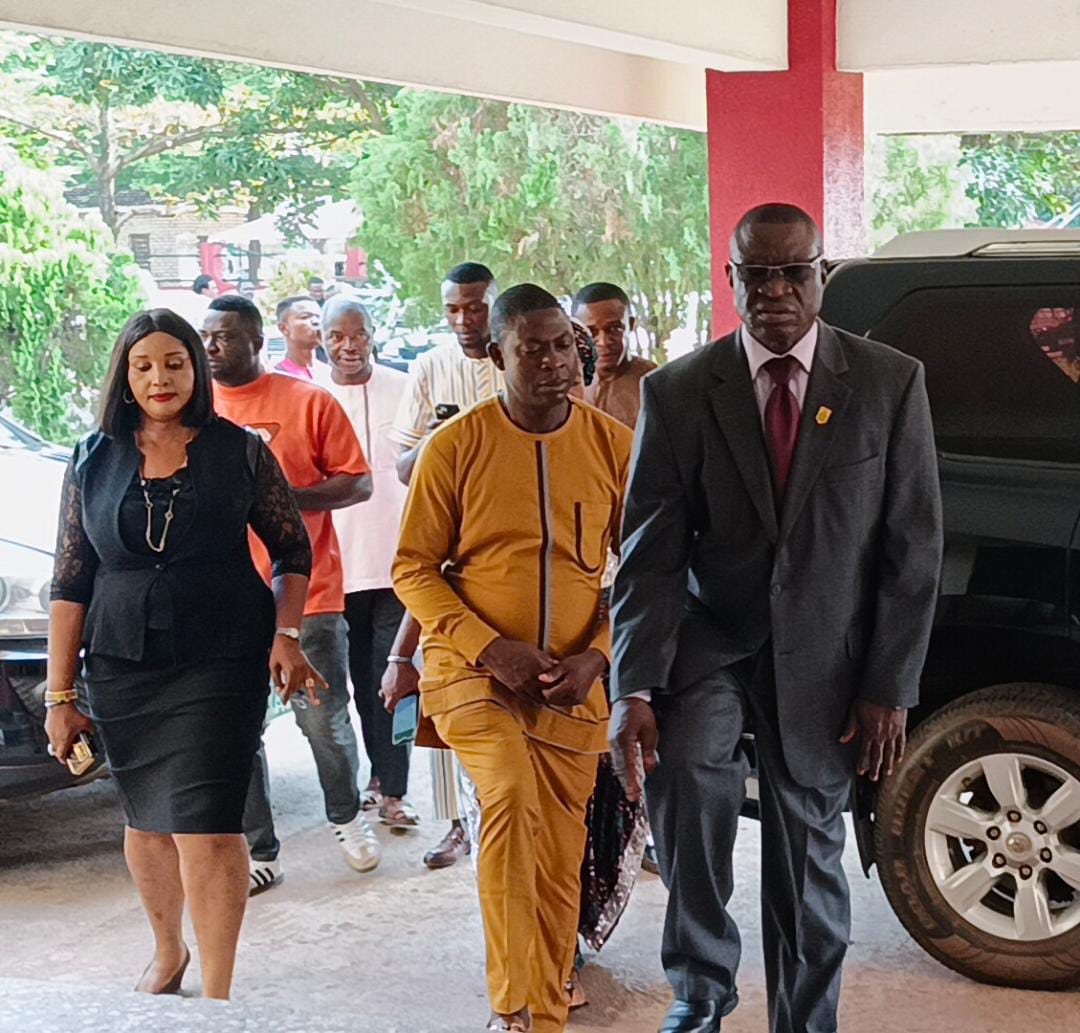 The newly appointed Executive Chairman of the Enugu State Universal Basic Education Board (ENSUBEB), Dr. GOC Ajah, has assured residents of his team's resolve to restore public confidence in the state basic education system, saying the board would prioritise the welfares of teachers through different forms of incentives.
The chairman gave this assurance alongside members of his team while addressing the staff of ENSUBEB who trooped out to receive him at the office complex on Friday morning.
Dr. Ajah, who appreciated the state governor, Dr. Peter Mbah, for finding him and members of his team worthy and qualified for the job, assured that they would not let the administration down.
He stressed that he and members of his team were on a mission to bring sanity to the system, make sure no child is deprived of basic education and ensure enabling learning environment that would bring out the best from school children.
According to him, the administration of Mbah had already set standards for them through the governor's creative and disruptive innovation, adding that staff must be ready to adjust and migrate their minds into digital transformation.
"Without innovation, we can do nothing. As you may know, the governor has said it's going to be business unusual in the state. Therefore, we must be ready to do things differently for the new Enugu State of our dream to be actualized. This is an era of digital revolution where the system no longer recognises manual or traditional way of doing things.
"We want to phase out paperworks through digitisation of the way we do things here. We want to deploy technology in our teaching and learning process, and it must start with us here.
"Today, the world is talking about smart education where our children are taught with modern tools that require training and skills to manipulate, and that's exactly what we are bringing in. Tools such as the interactive whiteboards, smart projection systems, high-definition document cameras, learning management system, tablets and e-Books, among many others will be our target," the chairman said.
Dr. Ajah, who reiterated the government's governance philosophy to include traceability, accountability, efficiency, transparency, disruptive innovation, warned that acts of indiscipline of any form would not be tolerated on the part of the staff.
He insisted that the management and the staff of ENSUBEB had no reason not to deliver beyond expectations, charging them to suggest creative ideas that would add value to education and help the government succeed.
While commending his precedessor and former chairman of the board, Chief Ikeje Asogwa, and his team for laying a good foundation for basic education through his programmes, Dr. Ajah promised to improve on it and make the state proud of the new government.
"I and my team will allow our works to speak for us. As things are today, we want to maintain a robust relationship with our primary school teachers. We shall be looking at their welfare package, and I want to assure that they will smile under our watch.
"However, they must also be ready to work. They must justify every incentive through their contributions to learning process. Their attitude to work must equally reflect responsiblity and ownership of the journey to make our standard of education the best in the federation.
"We will stop at nothing until our public schools take back their pride of place. We have been sent to make our public schools competitive in terms of outputs. We need all of you to achieve this, and we are certain we are inching closer," the chairman further noted.
Recall that governor Mbah had approved the appointments of Dr. Ajah as the Executive Chairman of ENSUBEB, Associate Professor Banko Hygenius Okibe, Dr. Amaka S. Ngene, and Nwakaego M. Aja as members of the board on 23 August, 2023.
For Advert placement, music promotion, event coverage, social media & event management, or to share breaking news story with us, contact: +2347062811394 or +2347059964320.