Peter Obi Throws Shade At APC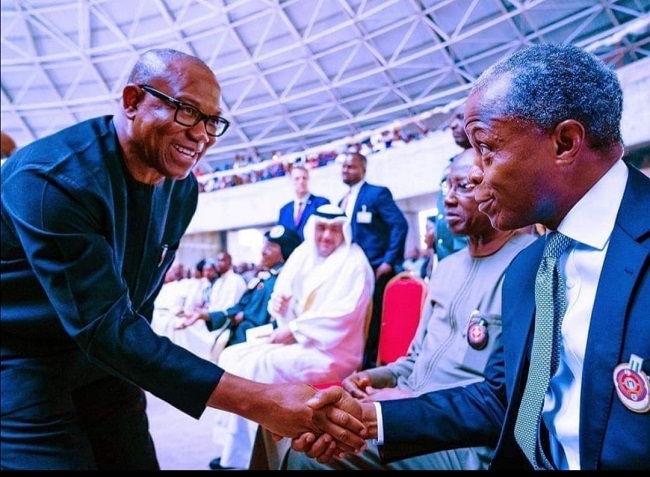 Presidential candidate of the Labour Party (LP) in the 2023 election, Peter Obi, has said he told the leaders of the ruling party, the All Progressives Congress (APC), if they wanted to see Nigeria work, they would have presented Vice President Yemi Osinbajo as their presidential candidate.
Obi spoke at the 63rd birthday celebration of chief spokesman of the Peoples Democratic Party (PDP) in the 2023 presidential election, Dele Momodu in London.
Obi, a former Governor of Anambra State said he is desperate to make Nigeria work, hence reason he confronted the APC leadership on its choice of candidate.
He however did not say when exactly he approached the APC or who he spoke to.
"I am desperate to see Nigeria working, I can't hide it.
"I even confronted them. If you (APC) want it, why didn't you bring Osinbajo so that we can have people who want to work for the country?
"Nigeria needs a healthy person and someone like him working 24 hours.
"Let's have the place working for everyone," Obi added.
Obi is currently in court challenging outcome of the 2023 election in which Bola Tinubu of the APC was declared winner.
For Advert placement, music promotion, event coverage, social media & event management, or to share breaking news story with us, contact: +2347062811394 or +2347059964320.