Cheers as Aprokorepublic Media clocks 4!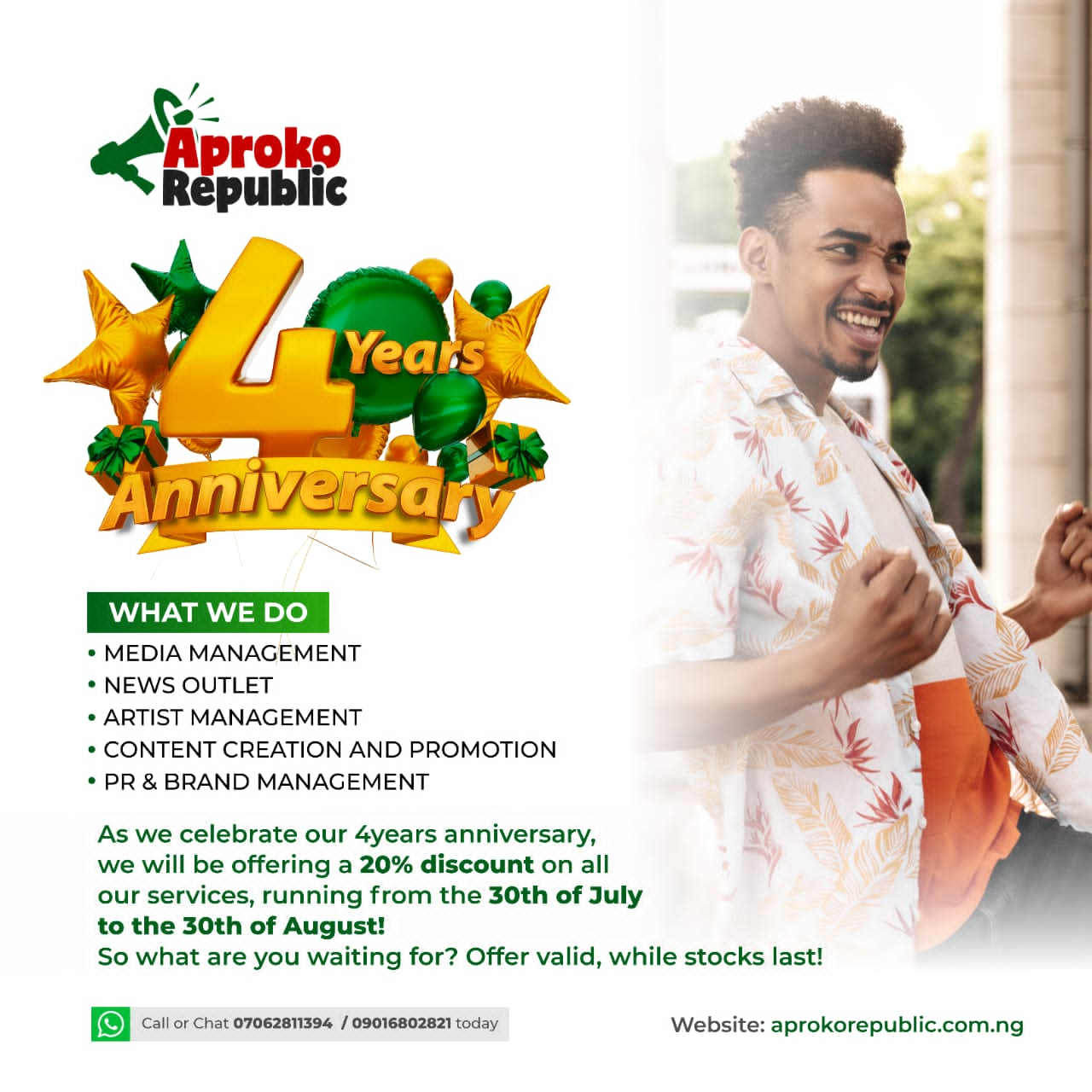 Dawn breaks again with the hope of a new and more prosperous beginning, and the satisfaction of a long and worthwhile night. Like a mirage on a heated road, aggravating the lust of a never coming quench for thirst for the wayfarer, so did it seem to be several years ago, at the Genesis of our Journey.
Like the biblical Israelites who wandered about for several years, grumbling at every turn, fumbling at every task, disappointing at every charge, but holding tight to a promise of a paradise in sight, so has been the last 4years of our sojourn.
4 years of make or mar moments; 4 years of uncertainty and skepticism; 4 years plagued by hurdles and and ambivalence; but 4 years wherein which we held in hope the belief of a not so far off paradise. 4 years wherein mistakes were well crafted into perfection. 4 years in which bridges and not walls were created by the stones thrown. 4 years of attempting and now delivering excellence in our products and services.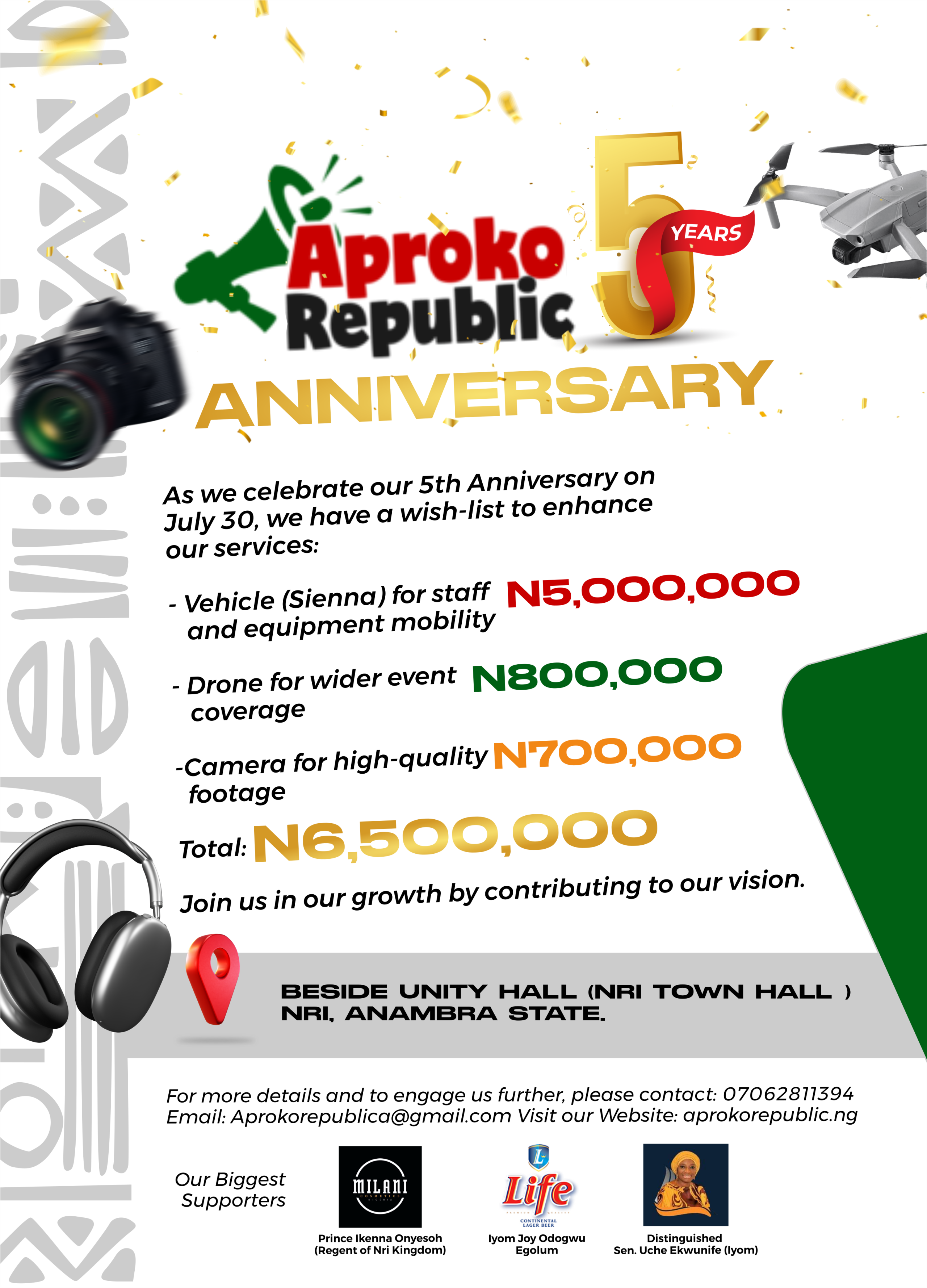 As today dawns, glorious in its making; we proffer sincere and unconditional gratitude to the many who have stood by our side; the many whose advices, solicitations, proposals, support, backing, encouragement, guidance, input, protection, instructions, we had and needed to come this far. We appreciate our thousands of subscribers, clientele, viewers, patrons and followers, for keeping the faith and not giving up on us, even at instances where we seemed obdurate in wrongdoing, and defiant in character.
As we mark 4 today, it brings to fore a renewal of our stated mandate: to be indispensable in the amelioration, betterment, and finesse of the media space. Lessons have been learnt, corrections taken, disputes resolved and changes effected. We step into a whole new beginning rebranded in every way, refurbished for a better output, and re-energized for utmost productivity.
To our undaunted team who have stood resilient and resolute despite the travails, odds, taunts, and trials, we appreciate your efforts. Keep up the good work, keep up the competence. Remain obstinate and determined in rendering the best service. For there exists no greater purpose in life, than service to others.
For four years of fruitful partnerships, we say thank you. For more years of even more profitable partnerships, we say again, thank you. May today mark the beginning of greater exploits together.
Sincerely,
Aprokorepublic Media.
For Advert placement, music promotion, event coverage, social media & event management, or to share breaking news story with us, contact: +2347062811394 or +2347059964320.